Troy-Bilt 21-in 3-in-1 gas push lawn mower lets you to side discharge, mulch or back bag grass clippings (not sure if we can track down the bag so look for it if you want it!).
No prime, no choke engine features two-pull Starting 190cc Briggs & Stratton for reliable starts every time. Advanced TriAction cutting system includes a rake bumper for raising grass upright, a specially built blade for fine cutting.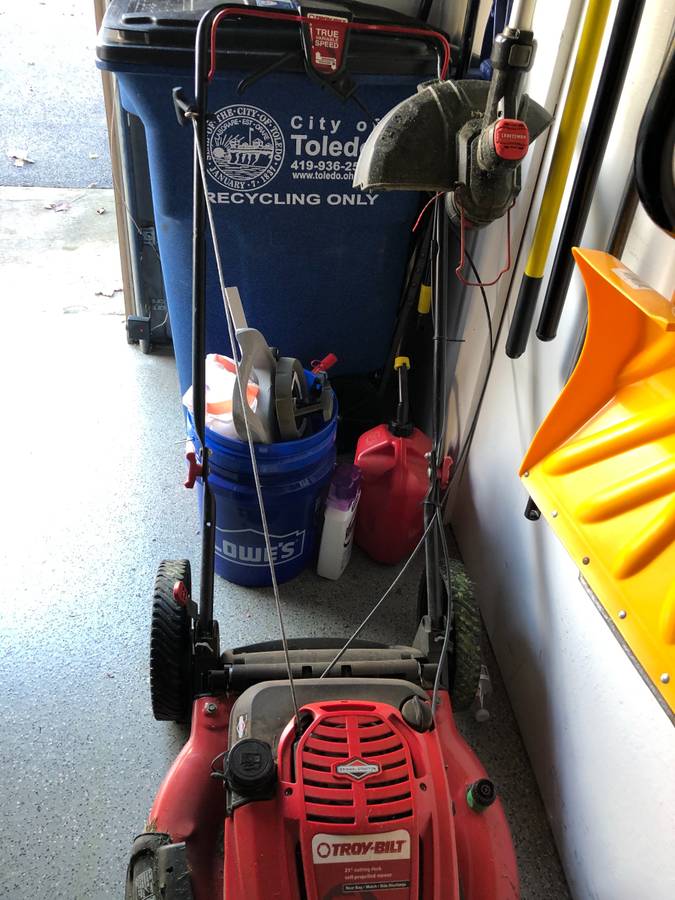 This mower drives over-growth across huge backyard like its nothing. You chew it and spit it out. The cleanup is super quick. Using the built-in garden hose dock, the wet glob of weedy goop stuck to the under/blade-side of the deck is short work. The self-propelled power is top notch, and it's awesome with variable speed control. We love this mower, but we're moving and our new neighborhood comes with a HOA, so we don't need a mower anymore. It's in fantastic condition and it's just a couple of years old.
About the product
---
Brand:
Troy-Bilt
Size:
21 Inch
Model Number: TB230
---
About the seller
---
Name: John Alfieri
Location:
Ohio
Phone: (419) 351-4435
---
Contact the seller
---