Honda HR194 SXA for sale. The engine is in excellent condition with a new carburetor. It offers complete control over the engine's speed, from low to high, including a choke. The rear wheel drive, which is self-propelled, requires some maintenance but still works. It is a great push mower due to its size. It has an on/off fuel switch and a blade clutch, which is a convenient feature that stops the blade to empty the lawn bag. The cutting blade has a high suction power of 19 inches.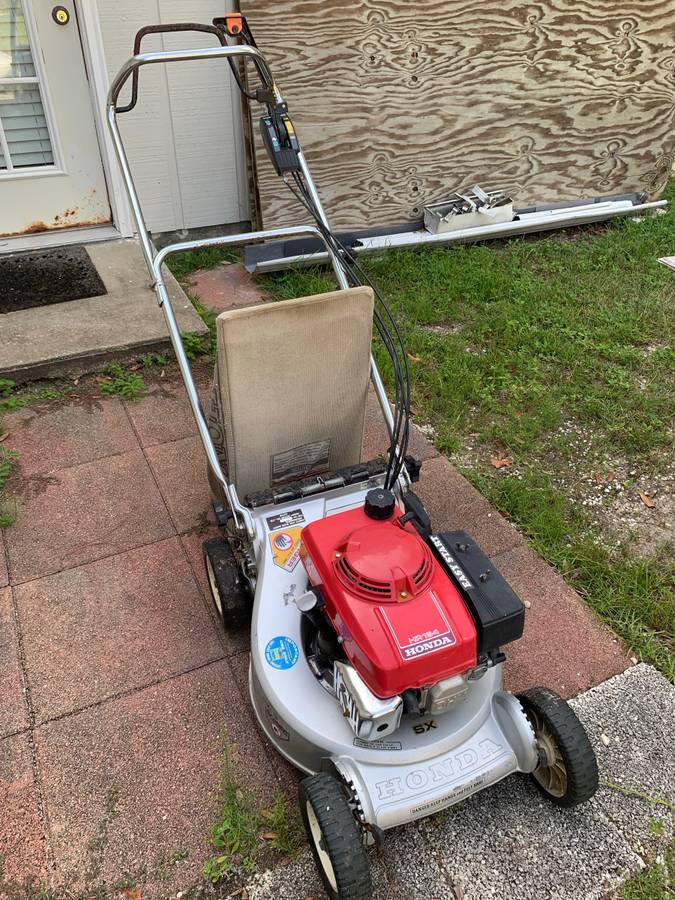 The Honda HR194 SXA lawn mower is equipped with various features that enhance its performance and functionality. These features contribute to its efficiency and make it a reliable choice for maintaining lawns and gardens.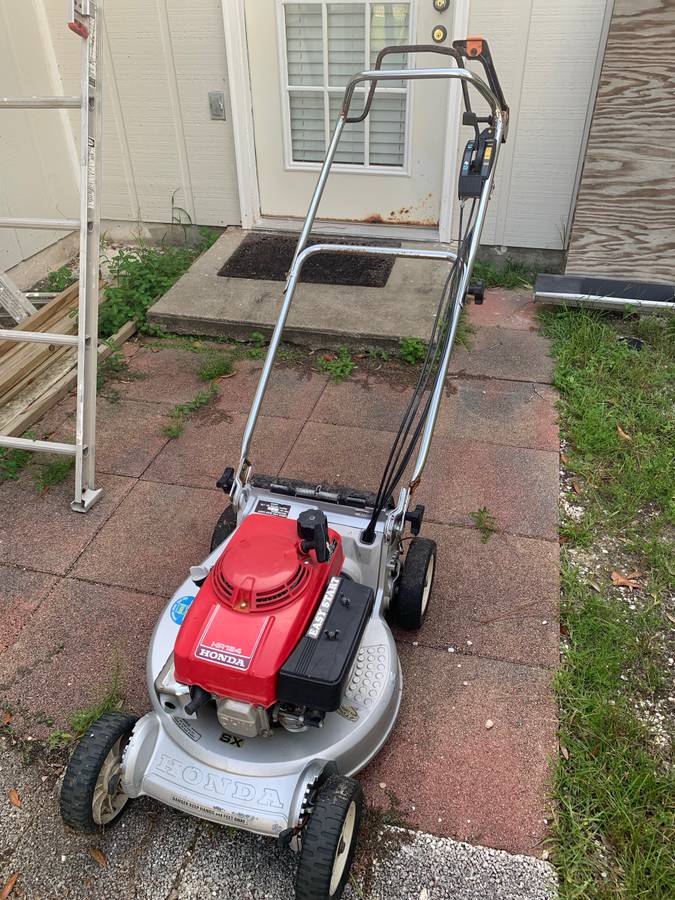 One notable feature of the Honda HR194 SXA lawn mower is its powerful engine. This mower is powered by a robust engine that provides sufficient power to tackle even tough grass and weeds. The engine's performance ensures that the mower can effectively cut through different types of vegetation, resulting in a well-maintained lawn.
In addition to its powerful engine, the Honda HR194 SXA lawn mower also offers adjustable cutting heights. This feature allows users to customize the cutting height according to their preferences and the specific requirements of their lawn. Whether you prefer a shorter cut or a slightly longer one, this mower can be easily adjusted to achieve the desired result.
Furthermore, the Honda HR194 SXA lawn mower is designed with a durable and sturdy build. Its construction ensures that it can withstand regular use and handle various terrains without compromising its performance. This durability makes it a long-lasting investment for homeowners who want a reliable mower that can withstand the test of time.
Another notable feature of this lawn mower is its easy maneuverability. The Honda HR194 SXA is designed to be user-friendly, allowing users to navigate around obstacles and maneuver through tight spaces with ease. This feature makes it convenient to mow lawns of different shapes and sizes, ensuring that no area is left untouched.
This used Honda HR194 SXA lawn mower is a reliable and efficient tool for maintaining lawns and gardens. Its powerful engine, adjustable cutting heights, durable build, and easy maneuverability make it a top choice for homeowners who value performance and convenience in their lawn care equipment.
About the product
---
Brand:
Honda
Size:
19 Inch
Model Number: HR194 SXA
---
About the seller
---
Name: Rich Patterson
Location:
Florida
Phone: (850) 543-3725
---
Contact the seller
---